Svbtle Post: Paul Miller's Leaving the Internet... →
maniacalrage: A writer for The Verge, Paul posted his plans on the site to much internet acclaim and kudos. Cute idea, and a fun challenge if you want to randomly cut things out of your life to earn some strange badge of honor. But my question to Paul and everyone who gave him virtual pats on the back is: Why? Great post. I also really like the view of how this actually makes others lives and...
The Steve Jobs I Knew - Walt Mossberg - Mossblog -... →
Earlier in the day, before Gates arrived, I did a solo onstage interview with Jobs, and asked him what it was like to be a major Windows developer, since Apple's iTunes program was by then installed on hundreds of millions of Windows PCs. He quipped: "It's like giving a glass of ice water to someone in Hell." When Gates later arrived and heard about the comment, he was, naturally, enraged,...
2 tags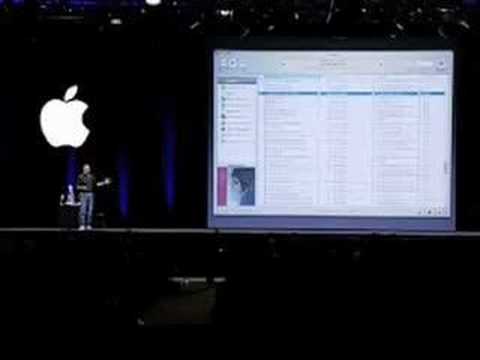 5 tags
4 tags
5 tags
Dallas Vacation on Flickr →
Posted a set of photos on Flickr from our vacation last week. Spent a day in Memphis, a week in Dallas/Plano, and then a few hours in Nashville. Awesome week. 
I Live in the Center of the Universe: Xbox 360 VS... →
centeroftheuniverseashlandva: I'll finally admit it, I like the Xbox better than the PS3. I like the Achievement VS Trophy system and that you can see/compare that information more readily than on the PS3. I love me some statistics. I feel nearly the exact same way. If you click through, you notice she wished she got Portal 2 for the Xbox rather than PS3. I contemplated the same - so I could...
"The subject was essentially how does one gain a minimalist approach to..."
– Minimal Mac | Enough — The Minimal Mac Podcast Personally - this quote is just another reason why this 'minimal' stuff is well - crap.  I don't know about you - but even thinking about 'available options' isn't really minimalistic. Yes, you should do research...
1 tag
Watch
mmnml: scrncst :: mnmlst dsk "How could you really do anything, you know, if your surrounded by shit that makes you happy"
2 tags
Just because you can buy 'Pro' tools, it doesn't...
I know with a start like that I sound like I want to complain about how I am a Pro at something and with prices on software being so low, just any person can buy an application now and call themselves a Pro as well. Because they can do this, it may dilute my image as being a 'real' Pro. Tools that easily cost over $1000 just a few years ago are now only a tenth of that price for...
"We're actually in the middle of an interesting time because we're actually..."
– This quote is with regards to carriers selling phones with outdated OSs. Andy Rubin claims that consumers "recognize the value…" of the new releases. I call bullshit. If consumers valued the latest OS's they would be rioting with pitchforks outside Verizon's headquarters after the bought a phone...
I had to stop following mnmal.org
centeroftheuniverseashlandva: His preachy posts about how every non-Apple piece of technology sucks (his current rants of Android VS iPhone) are annoying. As I noted before on his tumblr, we make decisions about the technology we purchase based on what works for us. And, gasp!, not every Apple product is best for everyone. It's not a contest to see who is the coolest person in the room. It's...
The Best Thing Steve Didn't Talk About in the...
jeffrock: So you heard about AirPlay, right? Steve kind of glazed over it a little, but here's one of the most amazing things about it: it's actually a rebranded and licensed AirTunes. That's right. You don't have to buy multiple AirPort Express basestations to support multiple speakers anymore. Now you can choose from products by JBL, iHome, Denon and others. That means your receiver can...